Click on any of the calendar images below for a full preview and purchase information.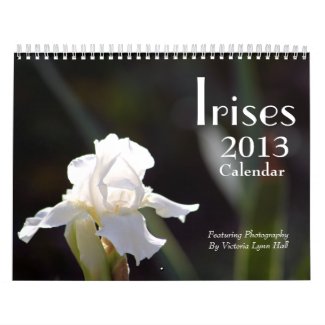 Irises 2013 Calendar
by
time2see
View other
calendar 2012
designs.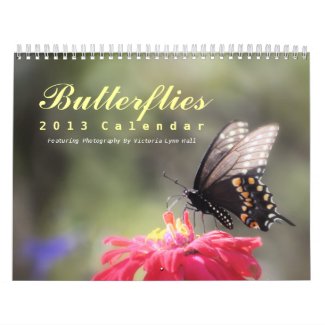 Butterflies 2013 Calendar
by
time2see
View more
Animal Calendars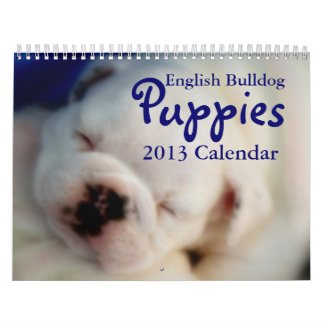 English Bulldog Puppies 2013 Calendar
by
time2see
Browse other
Cute Calendars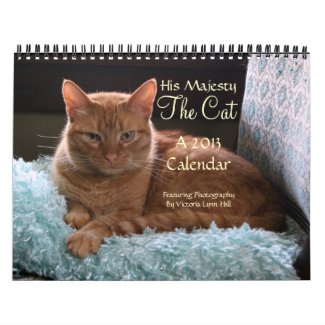 His Majesty The Cat 2013 Calendar
by
Victoreeah
Make
customized calendars
at zazzle.com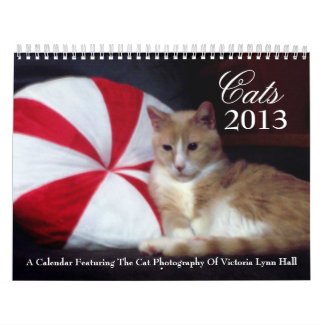 *$5 of the calendar net sale price will be deducted when one or more qualifying calendars items are purchased. The net sale price is the price of the product (excluding shipping and taxes). The coupon code FIVEOFFDEAL4 must be entered during checkout to receive the offer. Offer is valid through October 18, 2012 at 11:59 PM PT. This offer does not apply to past purchases and may not be combined with any other Zazzle promotional or volume discount offers. If a volume discount applies to your order, you will receive either the discount set forth in this offer or the standard volume discount, whichever is greater. Offer valid on Zazzle.com only.