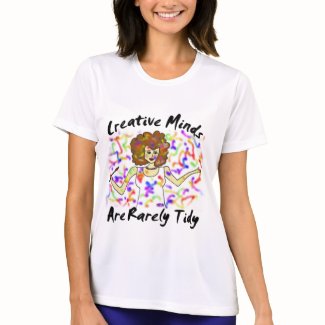 The other day I opened my front door to sign for a package and the delivery guy seemed overly amused with me for some reason. A little while later, I happened to catch a glimpse of myself in a mirror and realized I had a big streak of blue paint over my right eyebrow which coordinated nicely with the green paint in my hair. I guess I could have been embarrassed but instead I was kind of proud. It was one of those, "Wow, I'm really an artist!" moments.
Of course you don't need to be a slob like me and wear your paint on your sleeve or face or in your hair to be an artist. Still, the fact remains that art is messy and sometimes that means artists can be too. I mean, sure, maybe we could try to be a little neater but where's the fun in that?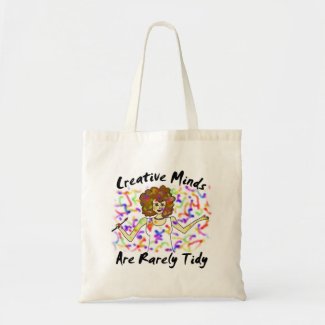 Creative Minds...Everything Bag
by
Victoreeah
Design a
custom beach bag
at Zazzle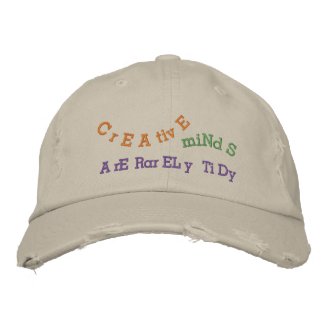 C r E A tiv E miNd S A rE Rar EL y Ti Dy Embroidered Baseball Caps
by
Victoreeah
Customize hats
at Zazzle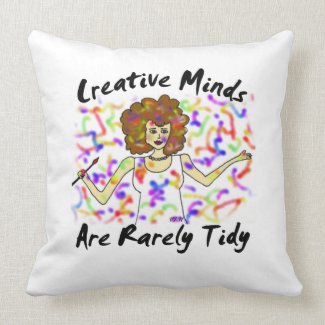 Creative Minds Are Rarely Tidy Throw Pillow
by
Victoreeah
Browse other
pillow
designs on Zazzle.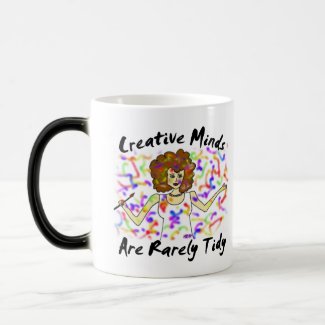 Creative Minds Mug
by
Victoreeah
Look at Creative Mugs online at
Zazzle.com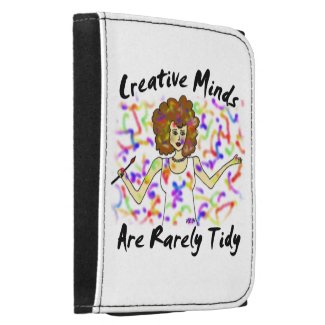 Creative Minds Are Rarely Tidy
by
Victoreeah
Look at more
wallets
at Zazzle